We're excited to reveal the new expansion to Mutant Year Zero: Road to Eden. It's called Seed of Evil and it will expand the original game in multiple ways.  
The expansion picks up where the original game ended and offers hours of more gameplay, new locations to visit, expanded gameplay options, and a new Mutant to add to your party: Big Khan, the moose. 
When a mysterious enemy with the power to control plants threatens the Ark, the Stalkers must use their fighting skills to defeat the enemy's minions, discover the enemy's true identity, and save the Ark.  
We highly recommend that you finish the main story in Mutant Year Zero: Road to Eden before playing Seed of Evil, due to story spoilers and the level range of the new content.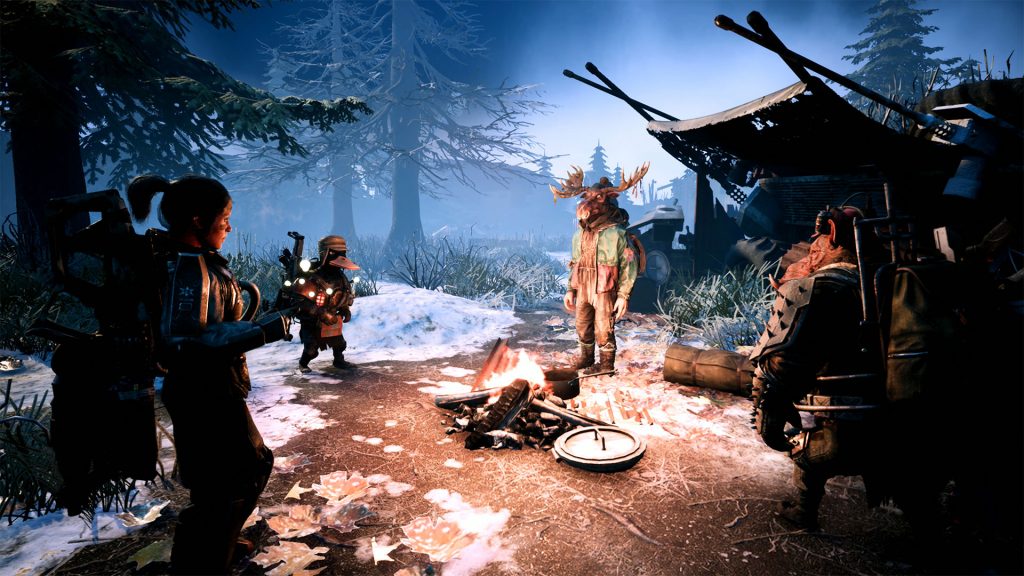 New features and Content 
Seed of Evil brings a wide breadth of new content to Mutant Year Zero. Discover huge new maps, battle new enemies, improve your mutations, equip new gear, and face off against a vicious new adversary. 
Continue the main story 
See what happens after the ending of Mutant Year Zero: Road to Eden. The lives of Bormin, Dux, Pripp and the others at the Ark continue. New events are unfolding as the weight of their new knowledge weigh down on them, and a new enemy appears from the shadows of the Zone. 
Meet Big Khan, a brand-new playable Mutant 
Buying the Seed of Evil expansion lets you add an entirely new Mutant to the team: Big Khan the moose. He is a veteran Stalker who has been exploring the Zone on his own in self-imposed exile. His size and strength make him an excellent fighter, capable of landing highly damaging critical hits against enemies. His unique mutations are Ground Pound and Flame Puke, attacks that make him effective at dealing with groups of enemies.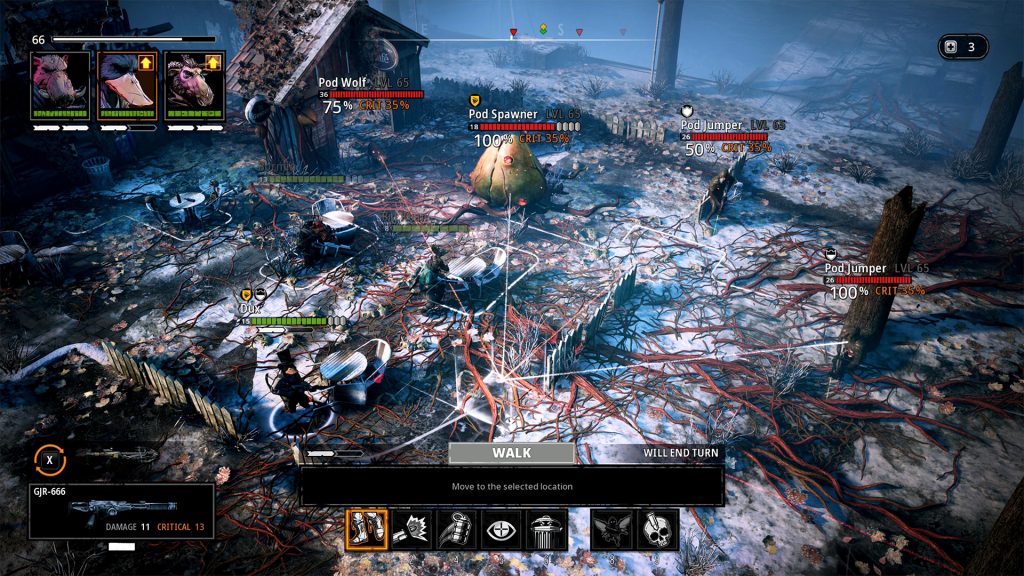 A new threat rises 
The Ark has become enveloped in mysterious roots, and many of its inhabitants seem different from their normal selves. Even the Zone Ghouls seem to have changed. This new menace threatens not only the Ark, but the entire Zone, and it's up to your team of Stalkers to set things right!  
The new storyline in Seed of Evil offers new challenges in brand new maps. You will visit the Hall of Electric Coffins and the Mausoleum of Suburbia, to name a few. These areas are populated with new enemies, forcing you to rethink your regular tactics. 
Improve your mutations 
We're introducing a brand-new mechanic in Seed of Evil that will allow you to upgrade and improve your mutations. Upgrade Bormin's Hog Rush to a Bear Smash for increased power, or change Corpse Eater to Corpse Feaster, so recovering HP no longer costs an Action Point. Dux' Moth Wings can be upgraded to Wings of the Sniper, which removes all range penalties from shots when flying.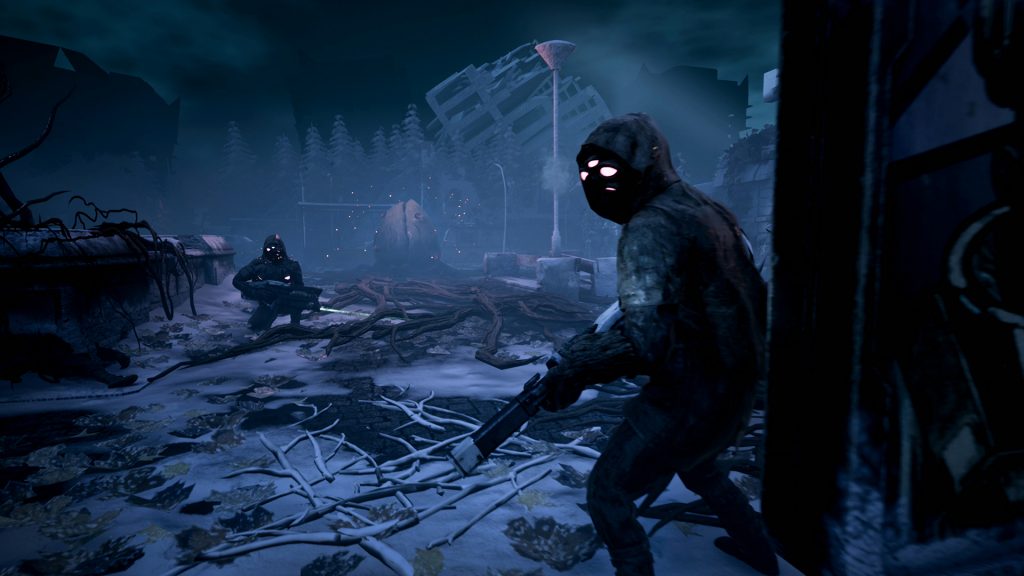 Retake lost territory 
Zone Ghouls and Polis Bots are once again encroaching on places like the Spear of Heaven or the Sea Titans. This time they're stronger than ever and your Stalker team is tasked with clearing them out. Beware, though, the enemies are stronger than before! 
New release date 
We have decided to move the release date for Seed of Evil and the retail Deluxe Edition of Road to Eden back a month. The new release date for Mutant year Zero: Seed of Evil, and the retail Deluxe Edition, is July 30th. 
We know you're very excited about the expansion, so are we, and we can't wait to see what you think!